About Us
by One Foot Abroad & Follow the Camino
Family Active Travel
is a sub-brand by One Foot Abroad and Follow The Camino.
Our goal is to share our One Foot Abroad & Follow The Camino  tailormade products that especially well suited for active family holidays. Further, we would like to offer families a resource plattform to find answers to all their questions about traveling with children, siblings, grandparents or all kinds of families. We would like to share exclusive content with you to inspire and motivate to join us in this adventure.
Follow the Camino has been leading the way since 2007 and was the first-ever Tour Operator to operate the Camino de Santiago or Way of Saint James. Today we are the leading walking Tour Operator, often copied but never matched in our expertise. 
We have organised tours for thousands of pilgrims and travelers on the Camino de Santiago, coming from all over the world. They travel our routes walking, cycling or even horseriding.
Each of our unique routes has different lengths and difficulty levels. All our routes can also be customized to your fitness levels and needs (e.g. with an extra day of walking or rest). You travel a reasonable and manageable amount of kilometres each day. Each night you stay in carefully selected authentic accommodations. Savour unique traditional food and wine that simply cannot be recreated elsewhere. Soak up the culture and energy of the areas you visit in a truly authentic way.
Our history
In 2006 our founder Umberto di Venosa fell in love with the Camino de Santiago after his first pilgrimage over 12 years ago. He was inspired to help bring this fulfilling experience to as many people around the world as possible.
He invented a new approach to his ancestral pilgrimage, respecting its spirit and increasing its values. He wanted to make it more accessible, enjoyable and achievable for everyone.
That's how Follow The Camino was born!
Our Team
Our small international family is built of professionals from around the world who speak a wide range of languages.
Our Camino Planners manage all your bookings from start to finish to make sure your experience is seamless. Our Camino Consultants will help you plan your dream active holiday and support you through your whole pilgrimage.
Our Marketing Team keeps the website and social media profiles up to date with interesting and relevant content to help you choose between our awesome adventures. And our Software Developers make it all happen behind the scenes.
Plenty of our staff have walked the Camino de Santiago themselves, or other walking holidays. They understand walking holidays and can give you the best most up-to-date advice for your journey.
Our Future
We are constantly expanding and improving our product range to suit an even more diverse range of clients. Our sister company One Foot Abroad offers many more walking holidays across the rest of Europe.
We are continually assessing the way we work to reduce our impact on the planet. We work with locally-owned accommodations and encourage our clients to eat at independent restaurants. Choosing to buy locally made products and participate in local experiences results in a positive impact on the cities and villages that we travel through. We inform our travelers about their environmental impacts and how to choose better options and keep their footprint small.
We want to keep providing the holidays you want to take for many years more.
Our Mission
Follow the Camino`s mission is to organise sustainable and seamless active holidays that our clients love. We want to create incredible, fulfilling memories, while we still care for our planet and its future.
Expertise & Passion
One Foot Abroad literally take you on the most beautiful walks in Europe! We select only the best walking itineraries in each region and country of Europe: France, Italy, Ireland, Spain, Switzerland and so on…
We personally visit each accommodation and follow through directly each booking we receive. We like to mix walking holidays with what Europe has best to offer: gastronomy, culture, scenery.
One Foot Abroad is a fruit of passion. After years of walking experience in Europe, we have developed contacts with many local providers. Our in depth knowledge of the ground is what makes the difference: it is about a making a selection for you!
One Foot Abroad offers authentic holidays, giving you a genuine opportunity to feel closer to nature. Explore the essence of a region, the flavours and aromas of traditional food, discover more about yourself, spend time with your family, bond with your friends, broaden your cultural awareness and get out in the fresh air.
Ethics & Spirit
Our ethic applies to all our One Foot Abroad itineraries. We hope you share these simple but strong values with us. Our Spirit and our Commitments both illustrate what our ethic is all about.
– Discovery: Take the time to discover a region, be curious and open-minded towards other cultures.
– Nature: Wander through unspoilt landscapes and wild terrains.
– Respect: Respect the local population and the environment.
– Pleasure: Leave your daily routine behind and find yourself.
– Authenticity: Eat the best regional food, rest in traditional accommodation, feel the wind, taste the air, smell the aroma of adventure
These words are not just abstract concepts, this is what you'll find when taking a trip with One Foot Abroad; a journey that is as important as the destination. All our itineraries have been designed to the highest standards, you will experience the pleasure of exploring the most authentic landscapes, with respect for the environment.
Our Commitments
Our commitments are simple and apply to all staff, suppliers and service providers. They are simple and we are proud to stand by them:
Commitment to Quality
We are on a permanent quest, with the help of our capable ground staff, for the best itinerary, the most beautiful viewpoint and the richest experience of nature. Our itineraries are organised by professionals and experienced certified guides. With our walking holidays, the level of difficulty and approximate timings are assessed on a real time basis, based on an average walker. Whatever holiday you choose, your comfort is of the utmost importance to us; we carefully select the best accommodation, the most delicious meals and a plan to help you get the most from your holiday.
The roadbook provided contains the most detailed maps (usually IGN at 1/25,000 scale), a description of the itinerary with directions. There is also background information on history, geology, flora, regional cuisine and details of places of interest.
Commitment to Fair Prices
When it comes to your holiday, our prices are adjusted to our quality criteria. We appreciate your business and we offer loyalty discounts for returning customers, as well as for those of you who plan your holidays early. Last but not least, our prices also represent equitable pay for our staff and the local people who work for us on the ground.
When and where possible, we offer the possibility to use triple rooms (cheaper than a twin + a single). We also have option of different comfort: from dorms to 2* and 3* hotels to luxury accommodation to suit your wishes and wallet.
Commitment to Customer Service
We are ready to hear from you by phone or email and we will do our best to reply to your query within 48 hours. Using our website, you can find your itinerary and book it when you like. Upon departing for a walking holiday, you'll be given an emergency phone number that is accessible 24/7 to guarantee your safety and peace of mind and. We will be in touch before your departure date to wish you a "bon voyage" and check with you everything is OK.
Feel free to contact us if you are looking for more information or for options on customising your trip, extending your stay or to let us know about your dietary requirements. Our team can also advise you on administrative formalities and travel arrangements. Please ask us to customise your holiday; we're committed to this because you are unique.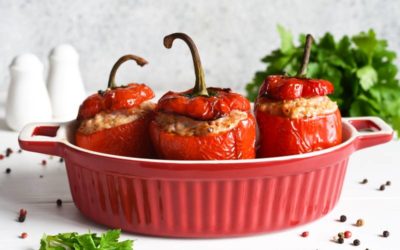 Bulgaria is a bit off the beaten track as a holiday destination, but it is absolutely worth the journey! The mountains are stunning, peaceful, and full of wonderful sites. You'll meet friendly locals and of course, there is plenty of excellent food to try.  One of our...