Scones are very popular in United Kingdom and Ireland. I am from Ireland and we usually have scones for mid morning treat every day with real butter and jam. Scones are very traditional and a true delight. If you or your kids haven't tried scones yet, this is your chance. It's a great chance to introduce the family to some good old Irish culinary culture and prepare your children your a wonderful walking holiday to the Green Island.
Here is a simple recipe below to follow and for the whole family to enjoy. Make sure your kids help you prepare, fun guaranteed!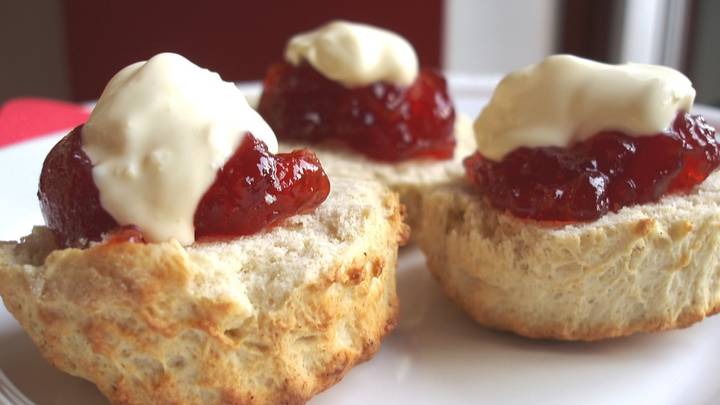 Ingredients for 12 Scones
For the pastry
1lb self-raising flour
6oz real butter, soft (leave it out in room temperature for 12 hours)
4oz sugar
300ml milk
3 eggs , beaten
Examples of filling (optional)
2oz Flaked Almond and 4oz Chopped Cherries
4 oz Sultanas
4 oz Raspberries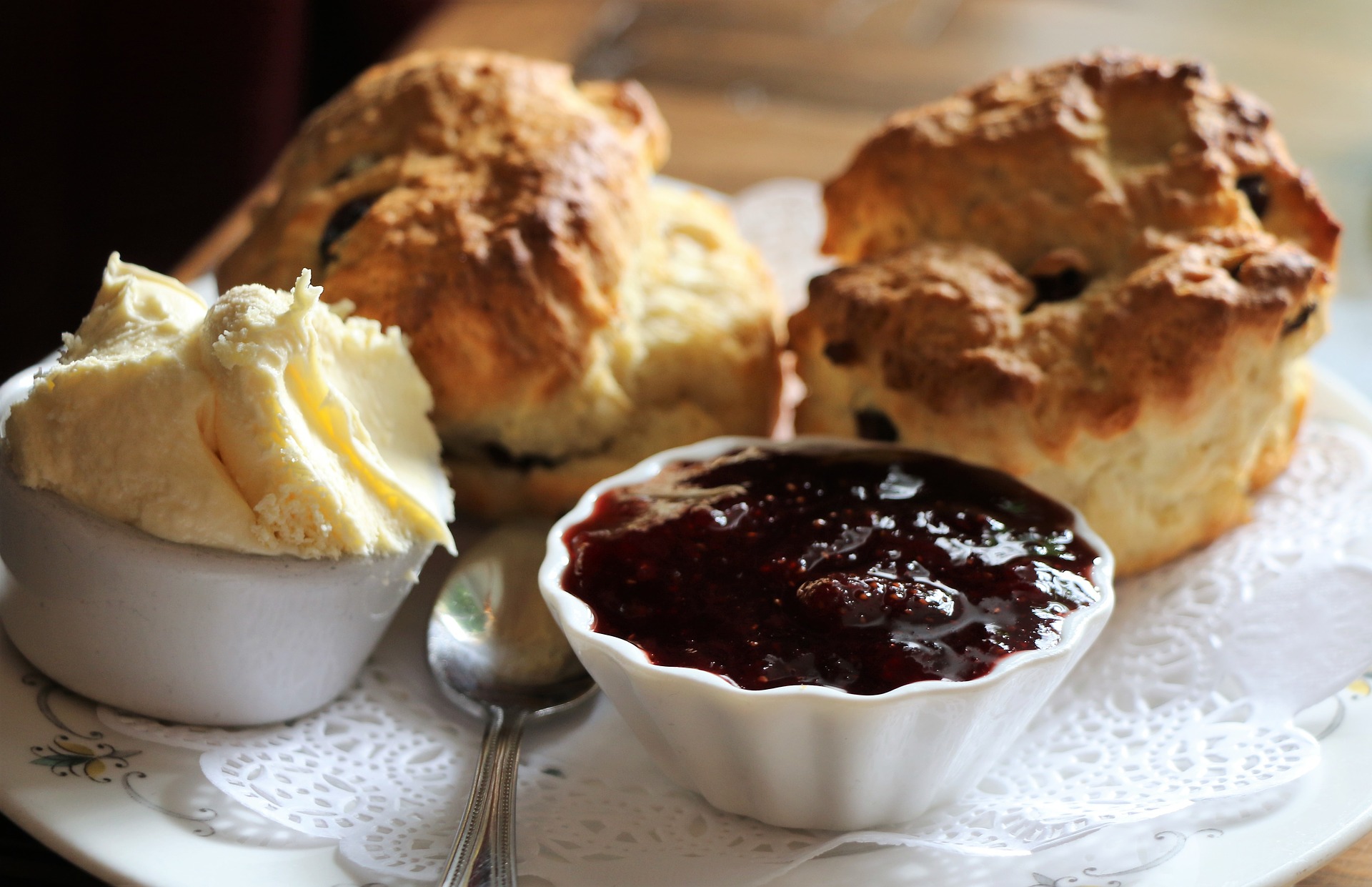 Method
1. Pre-heat oven at 210 degrees Celsius.
2. In a large mixing bowl, add sieve in self raising flour.
3. Cut butter in small pieces, rub butter into the flour. Texture should be crumbled throughout. No flour should be visible.
4. Stir in sugar and choice of fillings.
5. In a small mixing bowl, whisk eggs and milk and until thoroughly combined.
6. Pour 98% of the milk into flour mix and stir until a soft dough is formed. Leave the remaining 2% of milk for later.
7. On the worktop, sieve flour on the surface for the dough so it doesn't stick.
8. Place dough on the surface and use a rolling pin to 1 1/2 inch thick. (if your scones are not forming a dough add a little more liquid).
9. Cut scones out with a round 3 inch cookie cutter.
10. Place cut scones onto a baking tray lined with parchment or greased tin.
11. Gather remaining dough in a ball, repeat step 8 until entire batch of dough is cut into scones. If you have a little excess dough left, just pat it onto the top of the scones.
12. Get a pastry brush and dip in the egg mix and brush the top of the scone. This will add the shiny golden brown top.
13. Place the tin in the oven for approx. 20 mins until golden brown. Check the base of the scone to make sure it is cooked thoroughly.
14. Cool on the wire rack
Serve warm or fully cooled with butter, jam, or fresh cream. Or everything your kids are craving for. Scones are simply a great family pastry that suit everyone. Enjoy!