Kaiserschmarrn is Austria's version of pancakes. And everyone loves pancakes, right? Are you recently coming back from a hiking trip from magical Austria? Then you must have tried some delicious, tradtional Kaiserschmarrn. Maybe you were looking for some inspiration and came across this recipe. Either way, Kaiserschmarrn is the perfect recipe for Austria lovers and a true delight for the whole family.
Traditionally, Kaiserschmarrn is served with extra sugar, raisins and plum compote. However, Kaiserschmarrn is so diverse, it can also be served with fresh fruit, almond flakes, apple sauce, cherry compote or even ice cream.
Finally, the choice is yours. Is your mouth watering yet? Well, let's get started, shall we?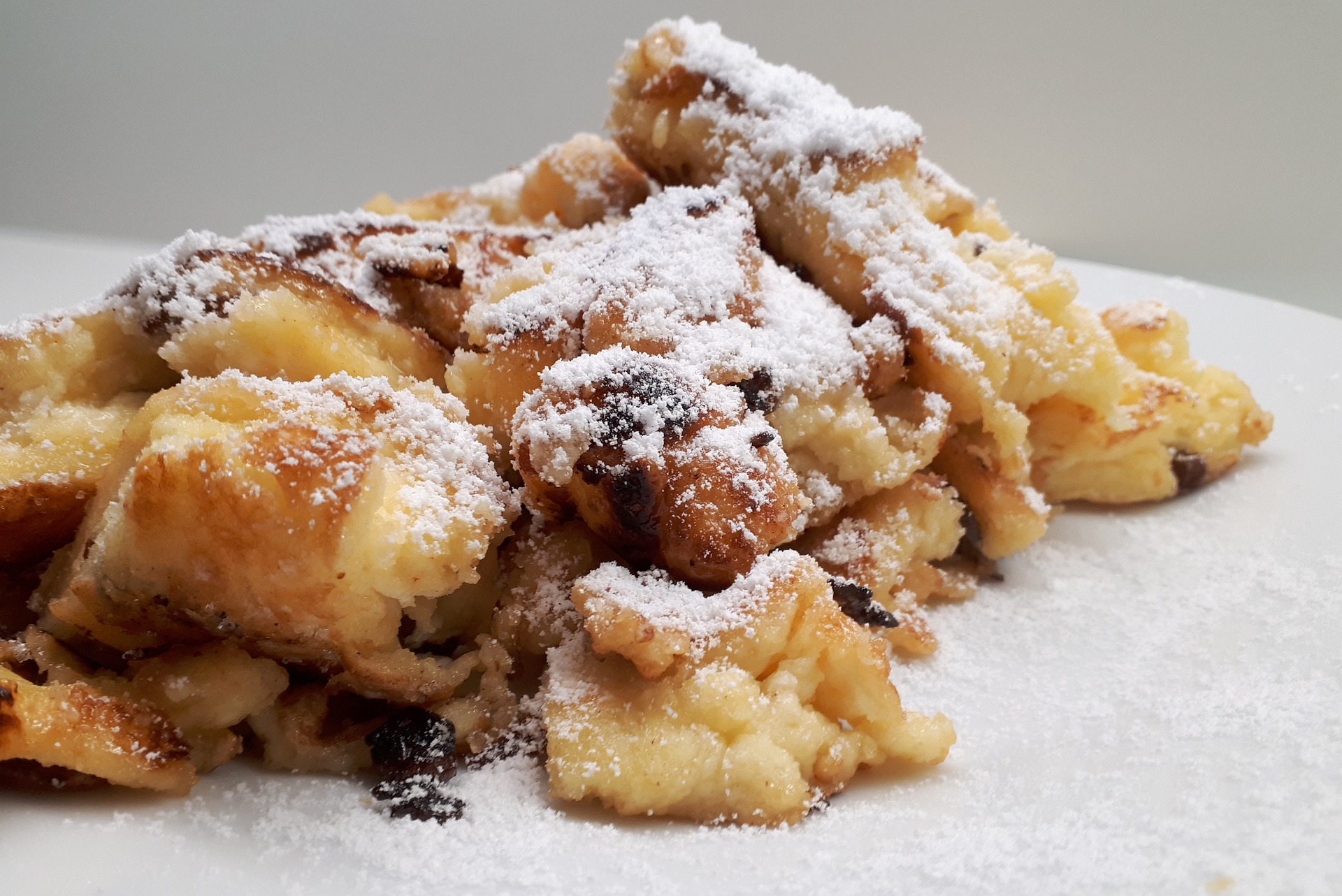 Ingredients for 6 Portions of Kaiserschmarrn
For the dough
400g flour

60g sugar

pinch of salt

8 eggs (separate yolk and egg white!)

600ml milk

80g butter

60g raisins (optional)

Icing sugar for sprinkling
Optional – fresh fruit, flaked almonds, apple sauce or plum compote for topping.
Method
For this delicious Kaiserschmarrn, first mix the flour, sugar, salt and yolk with the milk into a smooth, viscous dough. In another bowl, beat the egg whites to a stiff snow and then fold them under the viscous dough carefully.

Let the butter froth in a large, flat pan, pour the dough slowly, and bake on both sides. Then bake the pan in a preheated oven over moderate heat (hot air approx. 180 ° C) for 10-12 minutes – until the Kaiserschmarrn is slightly golden brown.

Then take the pan out of the oven and tear the finished dough into irregular pieces with two forks. Now add the raisins, stir well and the pan again for about 1 minute in the still hot oven.

Arrange the Kaiserschmarrn on plates, sprinkle with sugar and serve with any compote or apple sauce.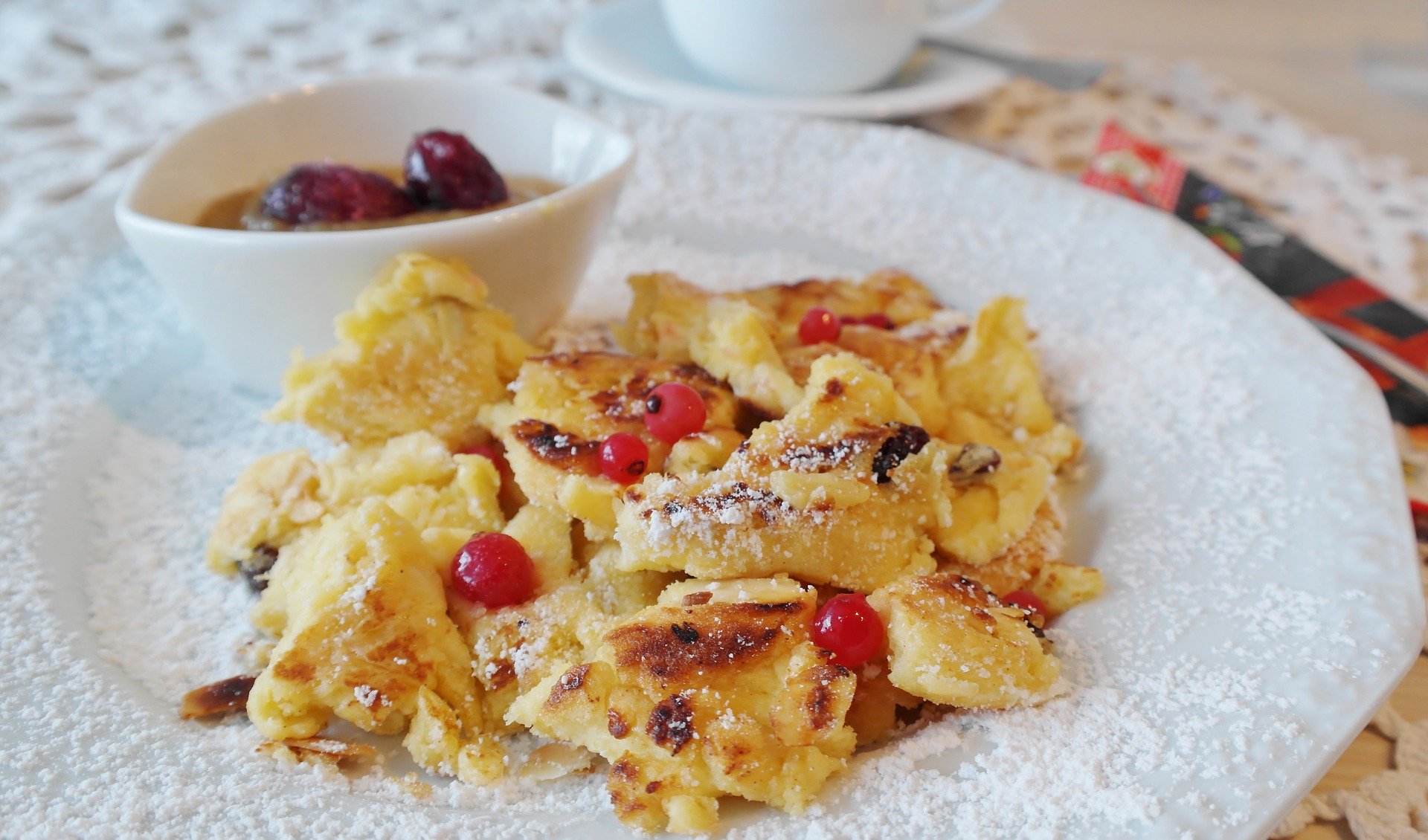 Tips for the Fluffiest Kaiserschmarrn
The preparation of Kaiserschmarrn is a little easier when using a larger pan (diameter of 32cm or more). 
To make to dough extra fluffy, you can add a little bit of mineral water.
For a dough to become smoother, it is important to pay attention to the order in which you add the ingredients. Especially the egg whites need to be beaten to a perfect stiff egg white foam. If you are preparing the Austrian pancake with your kids, it's a fun test to hold the bowl with the egg white foam upside down above their heads to check the consistency.