Also known as Pastel de Belém, is a traditional Portuguese custard tart made with fresh egg custard poured into a flaky, crispy pastry. It is usually served piping hot topped with icing sugar and cinnamon powder. The scrumptious dessert (which is also regularly eaten at breakfast time) is a speciality of Portugal that has successfully made its way into other parts of the world such as Brazil, France, Canada, Mozambique, Australia, Cape Verde, Malacca and Canada.
While it was created in Lisbon, the pastry has various regional variations. Different bakeries and pastry shops sell their own version of Pastel de Nata. You'll find a creamy, curdly tart in some towns while in other places, you'll come the across puffed up, jiggly pastries. If you can't wait until your next family holiday in Portugal, why not make some fresh Pastel de Nata yourself at home. 
We promise it will be a true delight for the entire family. Check out our recipe below.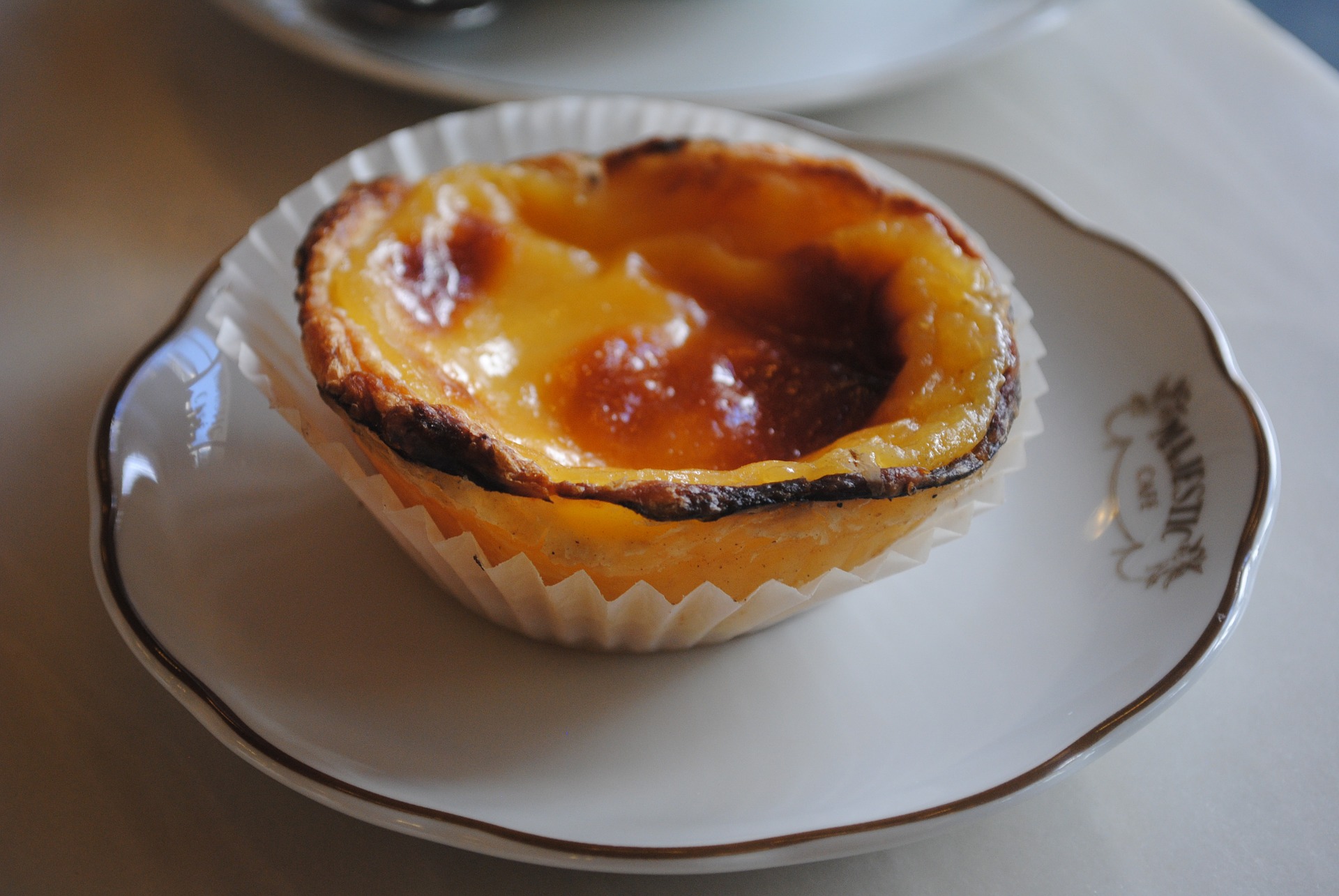 Ingredients
For the dough
1 whole egg
2 egg yolks
115g golden caster sugar
2 tbsp. corn flour
400ml full fat milk
2 tsp vanilla extract
1 sheet ready rolled puff pastry
For garnishing
Cinnamon powder
Icing sugar
Method
Preheat the oven to 200C, and lightly grease a muffin try.
Add egg, yolks, sugar, corn flour and milk in a bowl, and mix until it is smooth. Place the mixture on medium heat and stir constantly until it has reached a thick consistency. Remove from stove and add vanilla extract. Let it cool.
Cut the pastry sheet into two and place the pieces on top of each other. Roll the sheets into a log and cut into 10 to 12 round discs. Place the discs into the muffin tray.
Pour in the custard atop each pastry disc and bake for 25 minutes. Sprinkle cinnamon powder and icing sugar.
Eat your Pastel de Belém right away or let it cool down.
Enjoy, preferably with a hot freshly ground coffee!