If you ever thought about doing the Camino with your family, you might have heard of the Tarta de Santiago. It is a Galician almond cake and one of the most typical Camino specialities. Pilgrims have been enjoying Tartas since the Middle Ages where it was appreciated for its sustenance and durability.
The top of the pie is usually decorated with powdered sugar, masked by an imprint of the Cross of Saint James which gives the pastry its name. Ready to get started? Find the recipe below.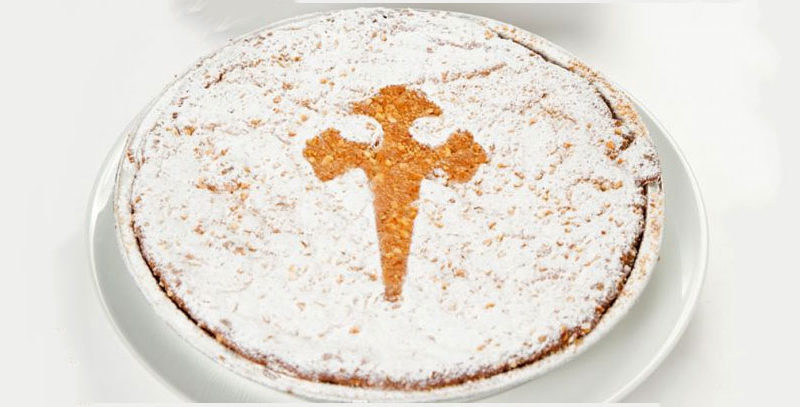 Ingredients
300g ground almonds

215g caster sugar

5 eggs

1 tbsp. finely grated lemon rind

1 tbsp. ground cinnamon

2 tbsp. lemon juice

icing sugar to dust
Method
Preheat oven to 180°C.
Use an electric mixer to whisk eggs and sugar in a large bowl until thick and pale.
Add ground almond, lemon rind and cinnamon; use a metal spoon to gently fold until just combined.
Grease and line base of a 20cm Springform pan with baking paper
Pour into prepared pan
Bake in preheated oven for 45 minutes or until a knife inserted into the centre of it comes out clean.
Cool in pan for 15 minutes.
Brush top with lemon juice.
Transfer to a wire rack to cool completely.
Dust with icing sugar to serve
This cake is best enjoyed with good company. We also suggest washing it down with a great cafe Americano or Espresso!